This toy, exercise hand-eye coordination, exercise brain reaction ability, can cultivate children's concentration and effectively prevent Alzheimer's disease
This toy is a 88 track ball, It is a sensory training equipment toy that can exercise hand-eye coordination and concentration. Research shows, Playing 88 tracks can strengthen your's concentration, improve hand-eye coordination, focus, patience, and your grades will get better and better.
Great for gift: Our Infinite Loop Track will be a great gift for kids as a birthday present or Children's Day gift. And it is also a great parent-child game for its operability and Infinite possibility.
ONE、how to play,It may seem simple, but few people can play five balls at the same time, Are you going to challenge?
1、Hold both hands with both hands
2、practice opening, closing the action, changing 88 tracks
3、familiar with the action of opening and closing, the ball is prevented from rolling on the track
4、Keep the ball running on the track, try not to let the ball fall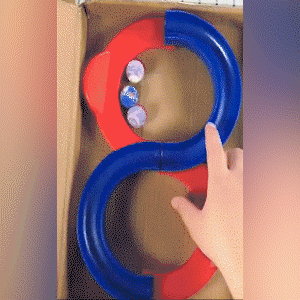 TWO、Interactive game: Our Infinite Loop Track fits for kids above 4 years old and brings fun to the whole family. Start the competition together and see who can make the ball run for the longest time.
It is a very good Parent-child game and Children's educational toys. It not only can allow children to feel the warmth of the family but also can increase the feelings among them.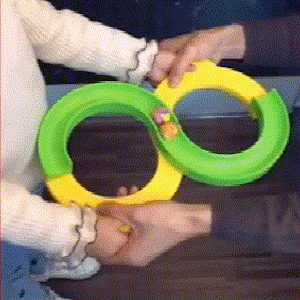 THREE、According to statistics, the average person can play 1-2 balls. The three balls are very difficult. So far, very few people can challenge more than 5 balls. Do you dare to challenge?
According to statistics, 88 orbital balls can play 5 balls at the same time, and children who adhere to 10 laps have IQs 10 times higher than their peers, and only 10 of 100 children will play five balls.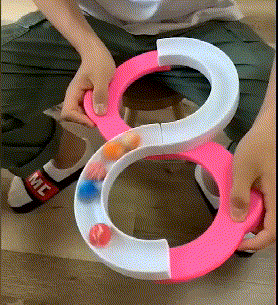 FOUR、Complete & High-quality Set
 Our Infinite Loop Track is made of odorless plastic material which is non-toxic, no BPA and no harmful substances. Roller matte treatment, Multi-ribbed reinforced the base.
Each edge of tracks has circular arc design, smooth polished without burrs, making the tracks smooth to touch. You can keep it for along time.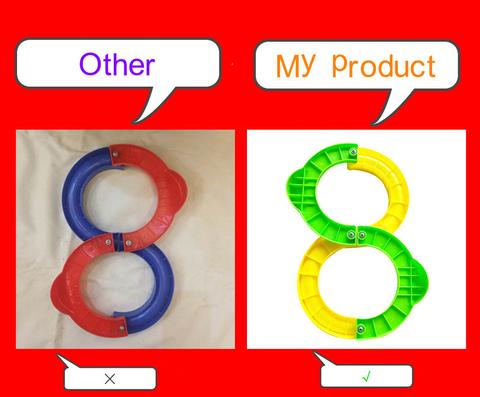 Welcome to visit my shop, I wish you happy every day.
Specifications:
Material: ABS

Size: 33.5*21.5cm